With the monsoon season possibly coming to an end in North Texas, it is time to reclaim the backyard for leisurely hanging out in my hammock. A simple summer breeze and a book (or my favorite magazine, Garden and Gun) and I am a very happy camper. The question, however, becomes what to read?
The last few days, I spent some time looking through my book collection, and came up with five must re-read books. Each of these has impacted my life both personally and professionally, and what's great is you can probably download these on your electronic reader/Kindle/etc.
BUT DON'T. Go to Half Price Books or Amazon and purchase them in hard copy. You will enjoy them the first time, and every time you decide to pick them up and read them again.
Without any specific order, these are my five re-reads for this summer:
1. Nuts by Kevin Freiberg – If you have lived in North Texas then you are impacted by Herb Kelleher and Southwest Airlines. If you are a recent import and there are several thousand of you, then read the story about our home town airline.
2. The ONE Thing: The Surprisingly Simple Truth Behind Extraordinary Results by Gary Keller – The founder of Keller Williams realized that he needed to do "One Thing" to produce extraordinary results. This is his book about doing "The One Thing".
3. October 1964 by David Halberstam – Baseball, summer and the Yankees versus the Cardinals. Back when TV had three, or maybe four channels, there was baseball on the radio and a fifteen year run of those damn Yankees. To make reading this book even better, I encourage you to fire up the grill and have a couple hot dogs and a beer.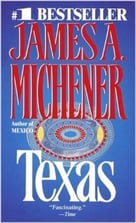 4. When God Winks at You: How God Speaks Directly to You Through the Power of Coincidence by Squire Rushnell – This just might be my favorite book. Why? Read it and find out! I will give you a preview: Coincidences are not random, yet until you begin to take note and see them connected then you have no understanding of the messages that appear in your life every day.
5. Texas: A Novel by James A. Michener – Whether you were born here, or got here as fast as you could, this 1,000 page novel about Texas is required reading. Michener is the master of details, and he has made an epic novel about our Great State. Happy Father's Day, and let me know what book you are reading that I should add to my collection.
michael@tannerywealth.com
Here you can create the content that will be used within the module.