If you are like me, I doubt that you noticed all the goals you had as a child. They were part of our everyday life. When I think about the important "people" and places in my life, I see the goals and the "coaches" that help me achieve these goals.
I am sure that most of you immediately read coach and assumed sports. You are partially correct, but there were others in areas that you may have overlooked. Three very important coaches stand out in my life.
My first coach was Mrs. Anne Jenkins my piano teacher. (http://www.richardsonmta.org/) I spent 4 years working with her and each week we would review the progress from the prior week and establish new goals for the next week. This taught me the importance of preparation and the repetition. The large goal each year was the "massive" piece of new music that was introduced in January and would be performed at "The Recital". The Recital goal came with a consequence; performing to a room full of neighbors, other students and guests. As the date approached I remember how intensely I practiced and how as I mastered the music my confidence would grow. Lesson 1 – Preparation and Repetition.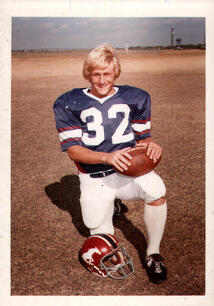 Confidence is an important part of life that coaches develop and instill in their athletes. Rick Wheeler was my 10th grade football coach. As a 15 year old, Coach Wheeler was scary and demanding. What was Coach Wheeler's secret talent? He was compassionate, although you would have never seen it with his on field demeanor. He cared about his players. Still caring he never accepted less than the best as he developed us as young men. I remember vividly the day. One of my teammates was having a tough day and Coach Wheeler turned to the football trainer and said, "Get this boy some liquid courage." No one, not even the trainer knew what he meant. Moments later Coach Wheeler grabbed a squirt bottle of cold water and filled the player's mouth. "Now" he said, show me some courage! Many years later, as I reflected on how his life, I saw the compassion that he had for us all. He taught us that strength and compassion were compatible and could be used to fight whatever battles life would give us. Coach Wheeler fought his battle in life, finally losing a 25 year fight to Parkinson's in 2009. Lesson 2 – Compassion and Confidence
A different battle in my life occurred in my early 40's. Divorce can be very damaging to your confidence. It's a life change that you are never prepared for whether you wanted the divorce or you fought to keep you marriage. I struggled to regain my personal confidence to lead my family and my business. At that time, I was introduced to my first business coach, Lori Darley. (http://www.thetransitionscoach.com/) While I understood I needed a coach to support me in my business activities, it was working with Lori that returned my confidence that had eroded during my divorce. A simple exercise that we did together, "Ice Cream Cones" opened my mind to how important it is to live life with choice. Working together, she helped get my mind back in the game of life. Lesson 3 – Choice is something you cannot be taken away.
What does a coach have to do with Financial Goals? At points in your life, you will face times, when you will need someone on your team to guide and discuss the consequences of your actions. A good coach will help you identify your goals, set strategies on how